Stefano Forli, Ph.D. 
Associate Professor
M.S. Medicinal Chemistry and Pharmaceutical Technology, Università degli Studi di Siena
Ph.D. Pharmaceutical Sciences, Università degli Studi di Siena
0000-0002-5964-7111
Diogo Santos-Martins, Ph.D.
Staff Scientist
Computational chemist working on the development of force fields and search algorithms for molecular docking to make it more accurate and faster. PhD degree from University of Porto, where he used molecular dynamics, docking and quantum mechanics to study enzymatic mechanisms and molecular recognition in biological contexts.
Giulia Bianco, Ph.D.
Post-doc
She did her PhD in Cagliari, where she mainly focused on structure-based approaches on pharmaceutical relevant targets. She is part of the HIVE center, where she aims at finding potential inhibitors of the viral assembly of HIV-1. She is also involved in the development of new covalent docking methods with the Software AutoDock.
If it's covalent, she knows about it. Very patient with pineapple.

Andreas Tillack, Ph. D.
Research Programmer
Statistical Mechanician and Quantum Theoretician with a life-long passion for code development that happens to like organic systems. Diplom-Physics degree from Humboldt-University Berlin (where he built a flow cytometer using a DVD burner), Chemistry PhD from UW, Seattle (where he discovered design rules for organic non-linear optical chromophores by developing an ellipsoidal coarse-grained force field), Post-doc at ORNL speeding up Quantum Monte-Carlo on Summit. He is developing the new generation of AutoDock.
Machine whisperer, mumbles in assembly. The Scotty of our Enterprise. "But captain, I'm givin' ya all she's got!"

Matthew Holcomb, Ph.D.
Staff Scientist
Once a graduate student at Scripps Research, he converted from wetlab chemistry to in silico chemistry. Previously worked in the Romesberg Lab on IR spectroscopy in proteins before joining the Forli Lab and dedicating his efforts to the development of libraries of covalent and non-covalent inhibitors.
An organic chemist in a previous life, then saw the Light. Strongly defends the mixing of mint and chocolate.

Chris Garza
Third year MD-PhD student studying viral biophysics with Drs. Forli and Torbett at Scripps. Background in molecular dynamics simulation. Their current project aims to study the process of viral maturation and delivery of genetic information to the host cell.
No matter how big of a problem you throw their way, they will climb it. Has offensive taste in chocolate.

Batuujin Burendei
Grad Student (shared with the Ward Lab)
International graduate student from Mongolia studying structural biology at TSRI. Background in bioscience and cryo-electron microscopy of membrane proteins. While a self-proclaimed "noob" in the ways of computational biology, he is excited to be learning more about research involving molecular docking and virtual screening in the Forli lab.
Althea Hansel-Harris
MD-PhD student studying virtual screening of small molecule inhibitors for applications in cancer. After previously working in both wet-lab cancer biology and anisotropic force field development, she now combines the fields of computational chemistry and cancer biology in the Forli lab.
Strong believer in milk chocolate. Wishes that more Eagles games were broadcast in San Diego.
Niccoló Bruciaferri
Grad Student
International graduate student from Italy studying new methodologies to improve molecular docking, combining Machine Learning techniques and classical MM/QM calculations. Former bioinformatician with a strong passion for software development and Structural Biology.
Hung Phan, Ph.D. Materials Chemistry, University of California Santa Barbara 
Visiting Professor, Soka University of America
Ph.D. Materials Chemistry, University of California Santa Barbara
A scientist and educator bridging the fields of chemistry and computing. His current explorations focus on chemical bonding and ligand-protein interactions using quantum chemistry, molecular docking, molecular dynamics, and machine learning.
Loves pineapple on pizza.
(I don't know how to put a spacer so I'm writing in white)
Past members
(I don't know how to put a spacer so I'm writing in white)

Jérome Eberhardt, Ph.D.
Post-doc
Master of waterbending, involved in the development of a new desolvation model for the AutoDock docking software. He obtained his PhD diploma at the University of Strasbourg (France), where he worked on nuclear receptors and the interpretation of experimental data (Hydrogen/Deuterium eXchange, NMR) using enhanced molecular dynamic simulation methods. His motto: "With the right tool every wall can be a door".
Despite his leader's disapproval, he is also a fervent supporter of the carbonara sauce with cream (can kill a carbonara in 19 more ways).

Francesca Alessandra Ambrosio
Visiting Ph.D. student
University Magna Graecia of Catanzaro, Italy
Current position: Ph.D. student
Juan Pablo Arcon, Ph.D. Biological Chemistry
Visiting Post-doctoral researcher
University of Buenos Aires, Argentina
Current position: Postdoctoral researcher at IRB Barcelona, Spain
Leonardo Solis Vasquez
Visiting Ph.D. student
Technische Universität Darmstadt, Germany
Current position: Ph.D. student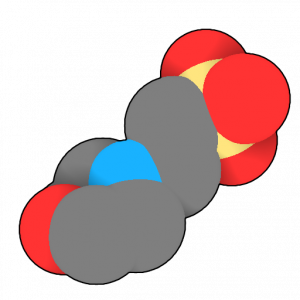 Giuseppe Marchetti
Visiting Ph.D. student
University of Sassari, Italy
Current position: Ph.D. student
Marco Michele Mosca
Visiting master student
University of Bologna, Italy
Current position: Ph.D. student,
Computer Science for the Materials Innovation Factory, University of Liverpool, UK